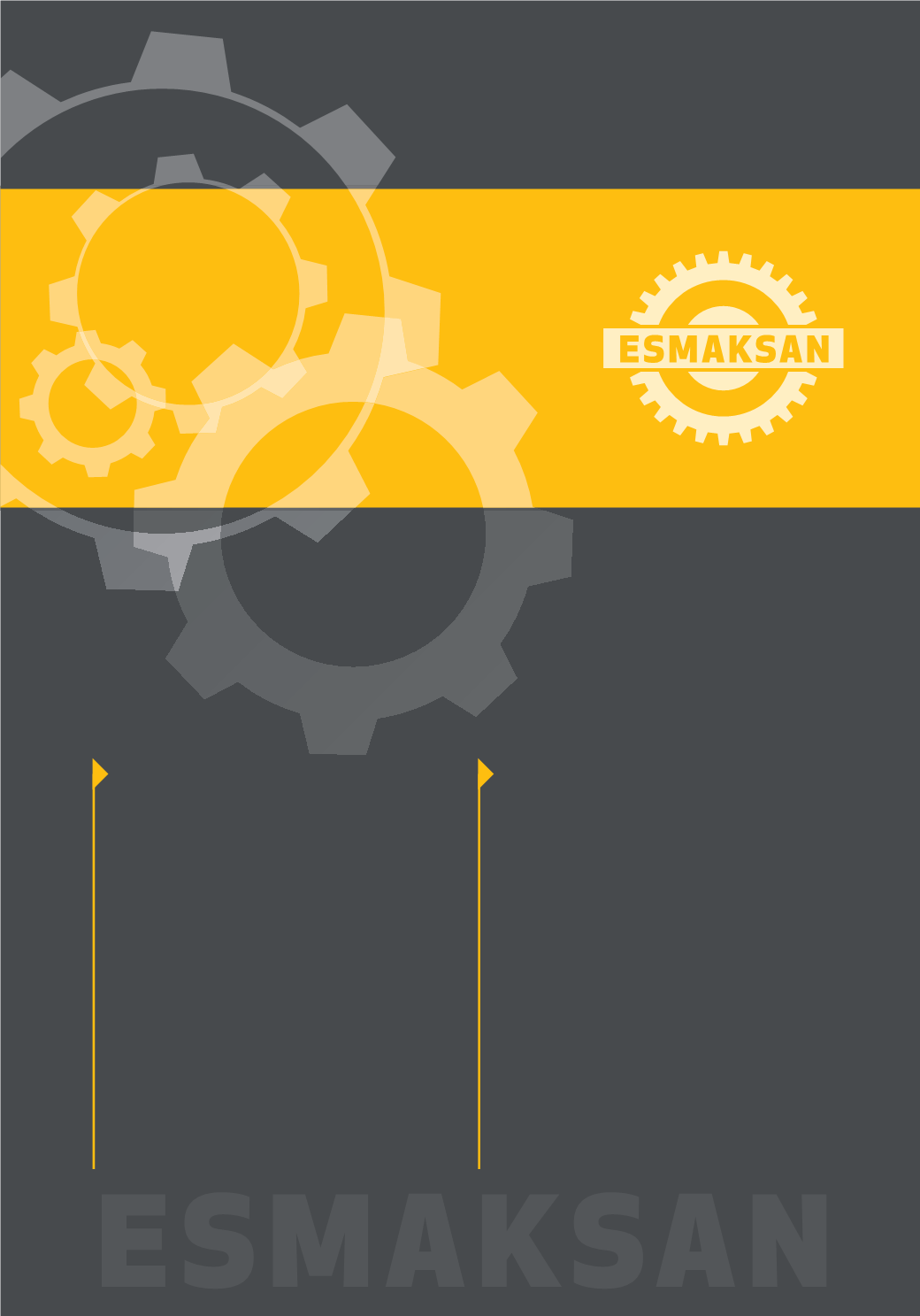 ESMAKSAN Makine Sanayi Ticaret LTD. ŞTİ.
1977 yılında kurulmuştur. Genel inşaat, madencilik,
karayolu yapımı ve altyapı gibi sektörlerde
kullanılan Caterpillar, Komatsu, Kawasaki, Volvo,
Clark, Hitachi, Sumitomo, Allison, Furukawa ve ZF
gibi güçlü markalara uygun yedek parça üretim,
satış, pazarlama ve gerektiğinde servis konularını
kapsayan müşteri destek hizmetlerini, Ankara'da
kurduğumuz tesisimizde ve deneyimli kadromuzla
Gerek yurt içinde gerekse yurt dışında müşteri
memnuniyetine odaklanarak en iyi şekilde hizmet
vermeye çalışan firmamız, ürün portföyümüzdeki
2500 adet yedek parçayı en son teknolojik
makina ve ekipmanlarla siz değerli müşterilerimize
ESMAKSAN Makine Sanayi Ticaret LTD. ŞTİ.
was established in 1977. We provide customer
support services including spare part production,
sales, marketing and technical service, when
necessary, suitable for powerful brands in general
civil engineering, mining, highway construction
and infrastructure such as Caterpillar, Komatsu,
Kawasaki, Volvo, Clark, Hitachi, Sumitomo,
Allison, Furukawa and ZF, with our experienced
personnel at our facilities in Ankara.
Our company, providing service at the highest
possible level by focusingoncustomer satisfaction
both in land and abroad, offers 2500 pieces of
spare parts in our product portfolio with the help
of the cutting edge technology machinery and