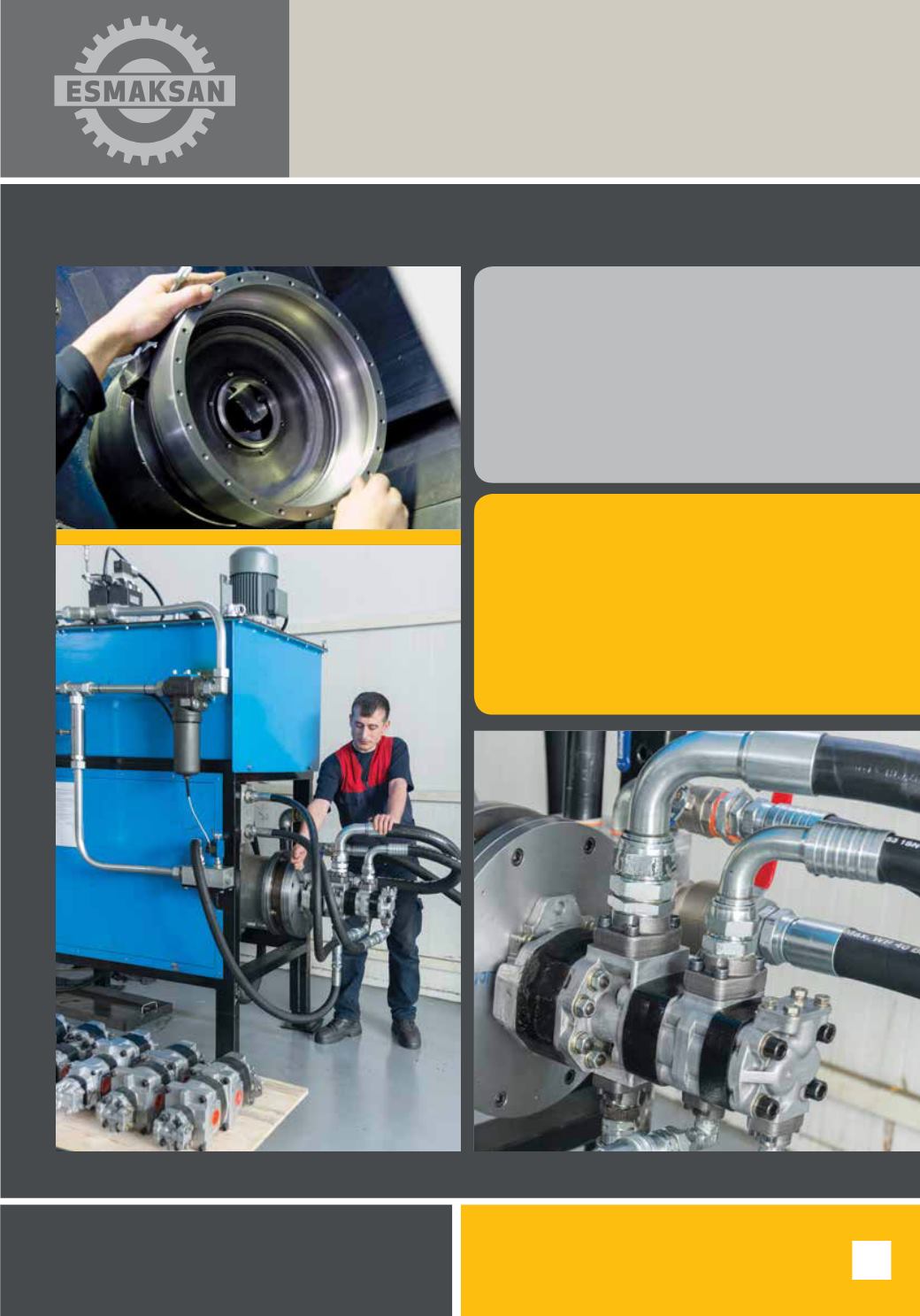 Esmaksan Makina Sanayi kaliteye önem veren bir üretim
anlayışına sahiptir. Değişen müşteri talepleri içerisinde
ölçülmesi, raporlanması, üretim ağının içerisinde başarı
ile uygulanmaktadır. Üretilen pompalar son aşamada
test cihazlarından geçirilir ve veriler arşivlenir. İstenildiği
takdirde test raporları, müşterilerimize gönderilir.
Montaj sırasında kullanmış olduğumuz rulman, keçe,
burç v.b. ürünler en iyi kalitededir.
Esmaksan Makina Sanayi has a production approach
which gives prominence to quality. Measurement
and reporting of the parts included in the scope of
configuration within changing customer demands are
implemented successfully in the production network.
Pumps are held subject to test devices in the last stage
and data are archived. Test reports are submitted to our
Bearings, rubbers, burs etc. we use in installation are of